Friday 15 May 2020
Here is our summary of the day's hottest RNS alerts from across London's Alternative Investments Market (AIM).
Avacta Group Plc (AVCT.LSE)
SARS-COV-2 Neutralising Affimers
Avacta Group plc, the developer of Affimer® biotherapeutics and reagents, announced that several of the Affimer reagents recently generated for development of a point-of-care COVID-19 antigen saliva test have now also been shown to block the interaction between the virus' spike protein and ACE2, a receptor on human cells that is key to the virus infection pathway.
Avacta has already successfully generated a large number of Affimer reagents that bind to the SARS-COV-2 virus' spike protein as part of its partnership with Cytiva (formerly GE Healthcare Life Sciences and now part of Danaher Corp). As previously announced, Avacta and Cytiva are working together to develop a rapid point-of-care COVID-19 antigen saliva test to be mass produced for large-scale population screening and for self-testing by consumers.
Further work at Avacta has now shown that several of these Affimer reagents block the interaction between the virus' spike protein and a receptor found on human cells, called ACE2, to which the virus spike protein binds in order to infect cells. Affimer reagents that block the binding of the virus spike protein to ACE2 therefore have the potential to prevent infection and act as "neutralising" therapies.
Neutralising therapies could be given to those exposed to the virus (such as health and social-care workers) to prevent infection, as well as to patients already infected by the virus, to help treat and prevent disease progression.
Large pharmaceutical companies, such as AstraZeneca and GSK, are now starting programmes to develop neutralising antibodies in an attempt to block the SARS-COV-2 spike protein's interaction with ACE2. Avacta has now demonstrated that several Affimer reagents also perform this blocking function and the Company is now seeking a partner that has the resources available to develop a neutralising Affimer therapy as quickly as possible.
For the full RNS, see: https://www.investegate.co.uk/avacta-group-plc--avct-/rns/sars-cov-2-neutralising-affimers/202005150700059841M/
Asiamet Resources (ARS.LSE)
Asiamet Receives Key Approval for BKM Project
Asiamet Resources Limited announced the Company has received a key approval for the BKM copper project, located in Central Kalimantan, Indonesia.  The Governor of Central Kalimantan provides a recommendation for the project to proceed to the development and construction phase as part of the process required to secure a forestry borrow-to-use permit ("Pinjam Pakai", or "IPPKH-OP") from the Government of Indonesia.
IPPKH-OP / Pinjam Pakai
The BKM copper project overlaps with a forest area that allows commercial activities including mining.  This overlap requires the project operator to obtain a 'borrow-to-use forestry permit' (Izin Pinjam Pakai Kawasan Hutan, IPPKH).  To secure the Pinjam Pakai permit the Company needs to meet a number of requirements including the following three key milestones:
Governor's Recommendation: To achieve this recommendation, the Company was required to demonstrate that the BKM copper project is technically viable and commercially robust with the project delivering a benefit to the local economy and community.  Through the extensive studies and plans undertaken for the BKM feasibility study and our long term commitment to the local community through development programs, preferential local employment and procurement of goods and services, the Company was able to clearly demonstrate that the BKM copper project would deliver these objectives.
Corridor Agreement:   The access route from the BKM site to the intended port facilities utilises roads that have been or are being used and maintained by forestry concession holders.  Asiamet is required to negotiate multi-user road access and maintenance with these concession holders. Access agreements of this nature are standard practice globally and the Company is in advanced discussions to secure the required agreements.
Revised AMDAL:   The AMDAL is an environmental impact assessment prepared by the Company for approval by the Provincial Government Environmental Agency.  As a result of some changes in project scope such as port location and logistical routes, a number of surveys are required to update the current AMDAL.  This revision will largely utilise the previous work and data already provided to the Indonesian Government and completed in the Feasibility Study. 
Movement of personnel and government officials has been limited in light of Covid-19 and social distancing.  The Company continues to monitor the situation with work on all permitting related  workstreams above progressing with various surveys being scheduled and undertaken.
Upon completion of these three requirements along with a number of other administrative documents the Ministry of Environment and Forestry ('MoEF') is expected to issue a conditional approval for the Pinjam Pakai.  The approval will be conditional upon fulfilment of several requirements, from the MoEF, including surveys for rehabilitation, finalisation of a reclamation bond, boundary tagging of borrow-to-use area and supporting facilities, and a timber utilisation permit. 
For full RNS details, see: https://www.investegate.co.uk/asiamet-res-ltd--ars-/rns/asiamet-receives-key-approval-for-bkm-project/202005150700060324N/
EKF Diagnostics (EKF.L)
Update on trading and COVID-19 related manufacturing contract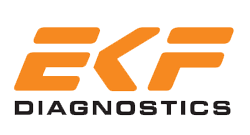 EKF Diagnostics Holdings plc, the AIM quoted point-of-care business, provided an update on the further increase in manufacturing demand from Longhorn Vaccines and Diagnostics LLC in the US, for their FDA-approved PrimeStore MTM sample collection device, which deactivates viruses, bacteria, fungi and mycobacterium tuberculosis allowing safe sample handling and transport, greatly reducing risk of infection.
The Company announced on 27 April 2020 that it expected further orders worth over $3m for May and that it was in the process of doubling capacity at its Boerne, Texas site for the reagent used in the manufacture of the Primestore MTM device, in order to fulfil those orders and anticipated additional future orders. EKF now confirms that it has received further orders from Longhorn totalling $9.4m for the two months ending July. The majority of these further orders will be for the same core reagent manufactured by EKF.
The additional contribution now indicated for June under the Longhorn manufacturing contract means that the Company expects to further exceed the overall management budgets for H1 2020 more confidently than was noted on 27 April. EKF now expects to deliver Group revenues of at least £25m for the six months ended 30 June 2020 (H1 2019: £21.44m) and adjusted EBITDA of at least £7.5m, a 34% increase on the same period last year (H1 2019: £5.58m).
EKF is substantially increasing its manufacturing capacity to meet the demand for the Primestore MTM Device. The Company's facility in Wales is now operational and shipped its first product this week and EKF has begun the process to start manufacturing in Germany. The Company also expects to expand capacity in the United States in the very near future due to an acceleration in its capital expenditure programme.
Sadly, the pandemic is still gaining momentum in most areas of the United States. The US Administration is emphasizing testing as the most appropriate means to contain the virus. In these circumstances, the Board expects the second half of the year will see continued momentum and the full year results will exceed, perhaps considerably, its recently upgraded expectations.
For full RNS details, see: https://www.investegate.co.uk/ekf-diagnostics-hldg--ekf-/rns/update-on-trading-and-covid-19-related-contract/202005150700069838M/